National Trust
Fountains Abbey
Ancient abbey ruins and an awe-inspiring water garden at this World Heritage Site.
From humble beginnings the magnificent abbey was established by devout monks seeking a simpler existence. The atmospheric ruins that remain are a window into a way of life which shaped the medieval world. When the socially ambitious John Aislabie inherited Studley Royal, he set about creating an elegant water garden of mirror-like ponds, statues and follies, incorporating the romantic ruins into his design.
We have re-designed the Abbey tea room and Ice Cream offer together with the Visitor Centre Main Restaurant. We are currently working with the Architects on the new offer at Studley Gardens.
The Main restaurant is in an award winning 1980 development. The interior spaces are beautiful although it had become very dated. We redesigned the space to create a soft ethereal feel and developed the lighting to enhance the spaces. We also introduced different seating zones to focus on the statue, the view and wood burner. There are long bench tables to accommodate the 'Park Run'. The garden statue had been in storage for many years is now a central focus and there is an events calendar near the exit.
The issues we resolved included an additional access to the kitchen to deliver food, a new faster counter to allow them to achieve a £12,000 day with ease and new acoustic hanging panels which have worked to create a very quiet venue even when busy.
The client is thrilled and the venue is much easy to run despite the more complex seating areas, the seating numbers have remained the same but the income has increased dramatically.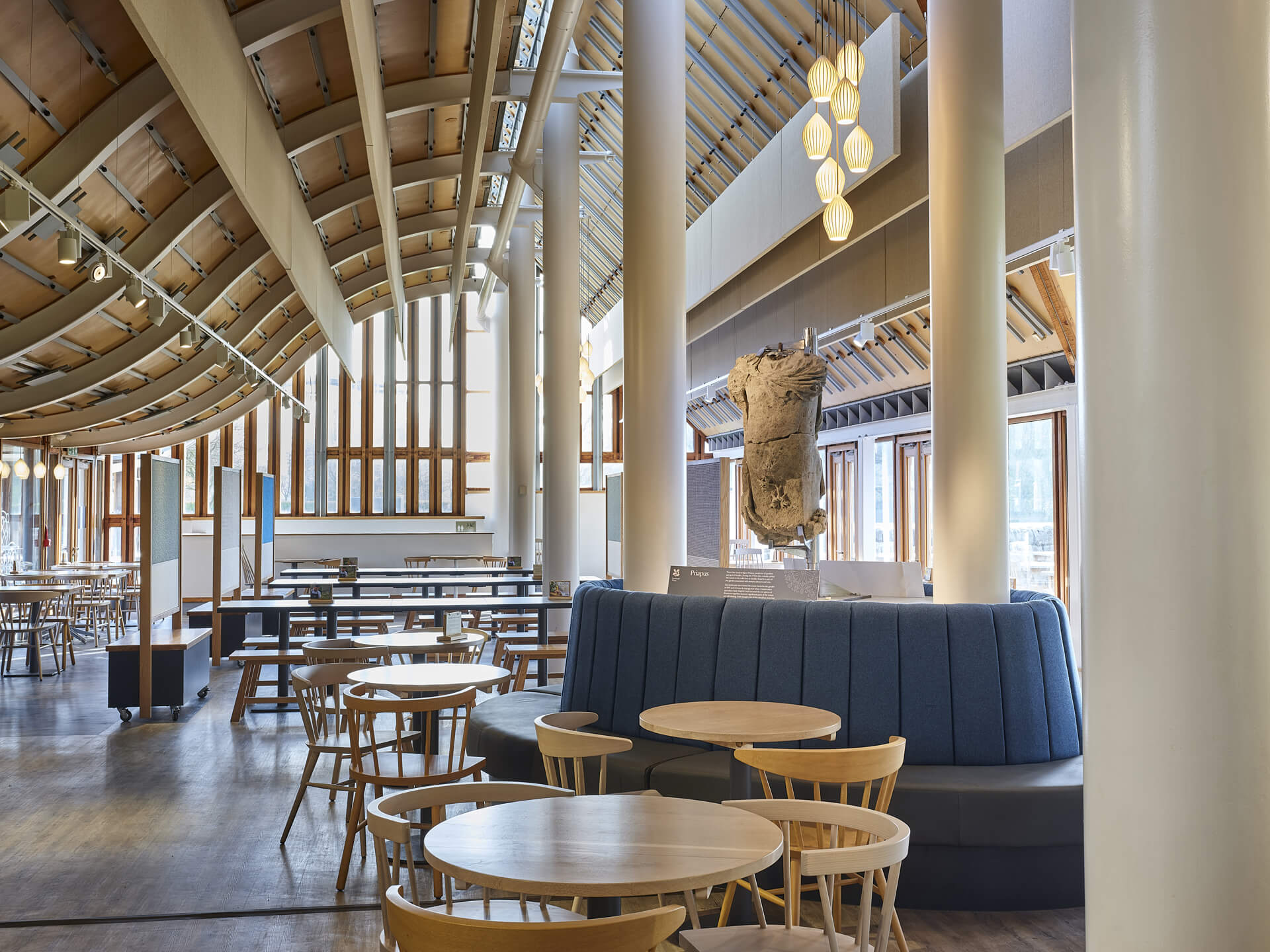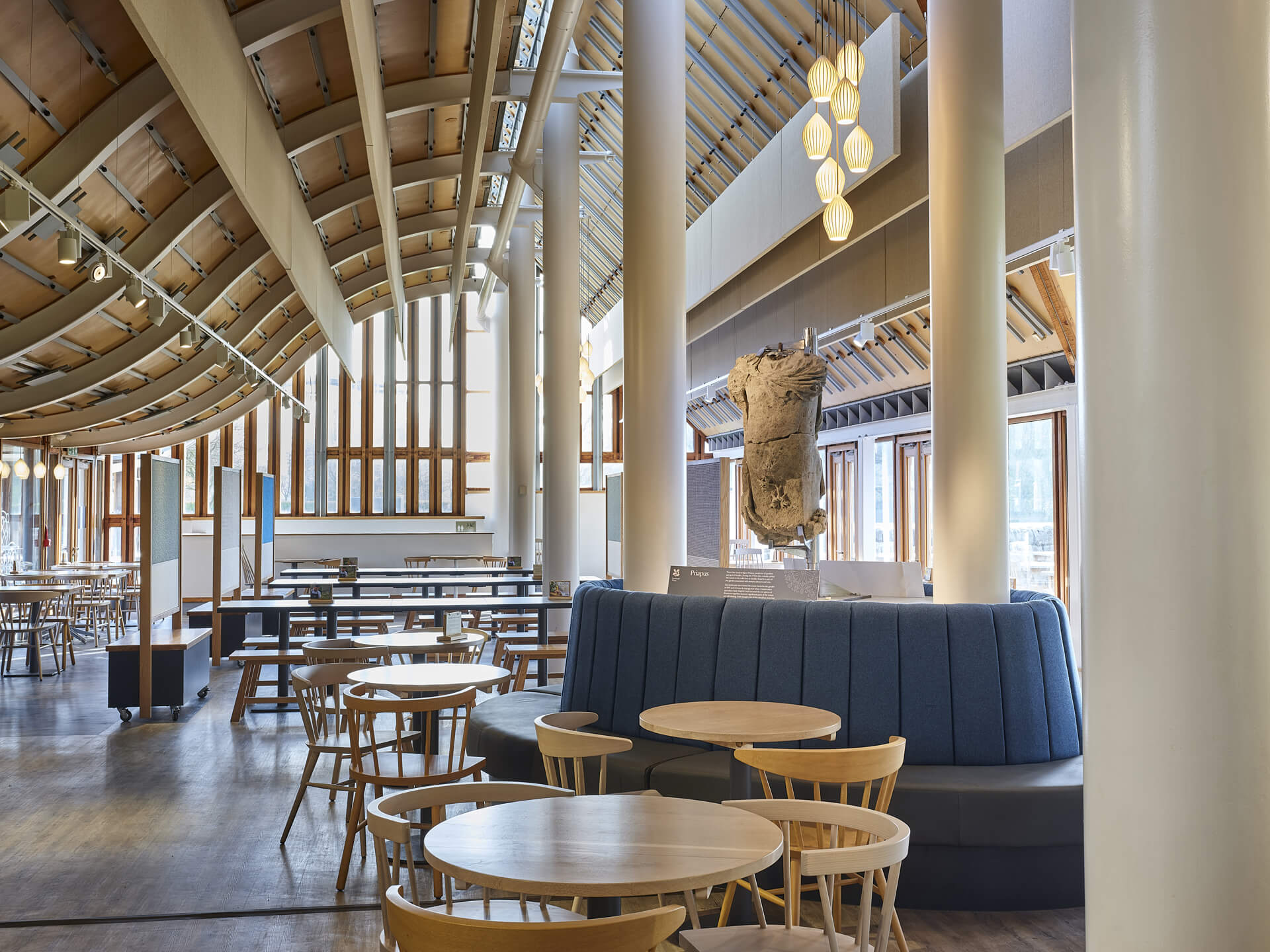 It is exactly what I wanted for a World Heritage Site - Perfect
Fountains Abbey General Manager