Cambridge University
Selwyn College
Cambridge University – Selwyn College
The Servery
The servery completed over the Easter holiday 2018 was our first project for Selwyn College, we transformed the servery to meet the amazing dining halls aesthetic, a beautiful oak panelled double height hall with all the tradition expected of a Cambridge College. It is actually an experience that anyone can enjoy but is directed at the students and all the staff.
We refurbished all the front of house areas plus minor updates to the kitchens. We also developed one of the side rooms into additional dining that could be used as a private dining experience. This room has become very popular with the students as a working area for individuals and groups.
The project was on site for 3 weeks and came in on time & budget.
It has been very successful in terms of revenue increase, from both Students and Corporate bookings.
The Student Bar
The Student Bar was completed last summer 2019. We developed the bar with the a student team to fulfil their needs. A work space in the day and a fun bar at night. They wanted a bar with traditional and modern elements The teams use it to socialise and the new coffee offer has really helped it appeal to the day time students. The all-day food offer has worked well with the hard working students.
It has proved very popular with the students of not only Selwyn, but the other colleges are now using it.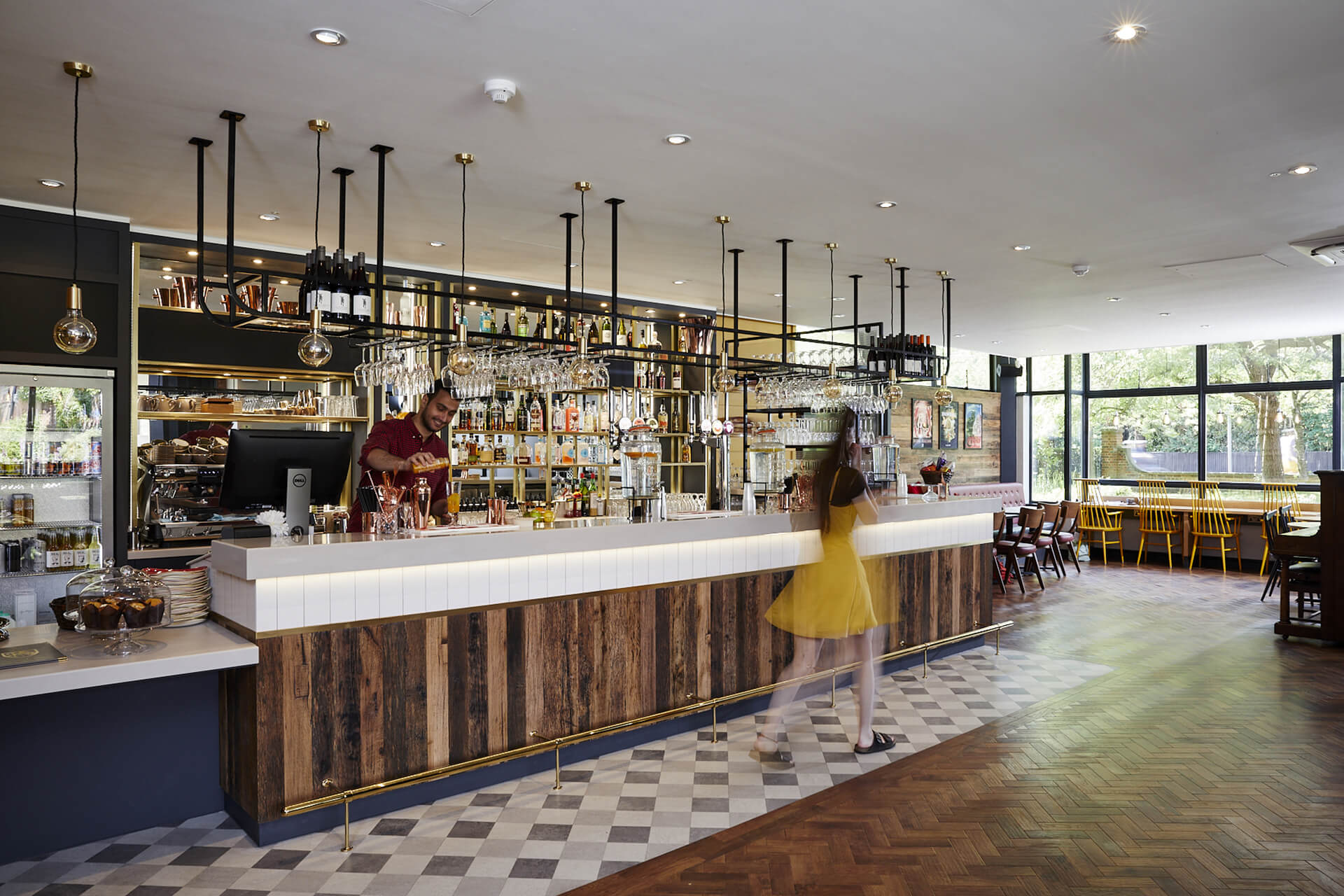 The new areas are really stunning. You are always welcome here.
I rarely have been this satisfied with anyone doing work for us, even fewer have exceeded my expectations.
Head of F&B