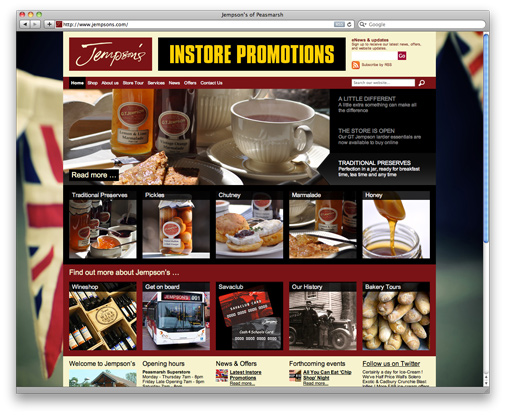 A website for this award winning south coast independent supermarket. Originally designed and built in October 2008 and updated in January 2011 and again adding ecommerce functionality in May 2012.
We used changing templates and background images to get across the eclectic flavour of the brand.
The front page has a three banded updateable slideshow to link through to promotions. All pages are editable from within the WordPress Content Management System.
Inside pages feature spaces for promotions and the header panel includes a cycling banner ad and sign up form for email marketing.